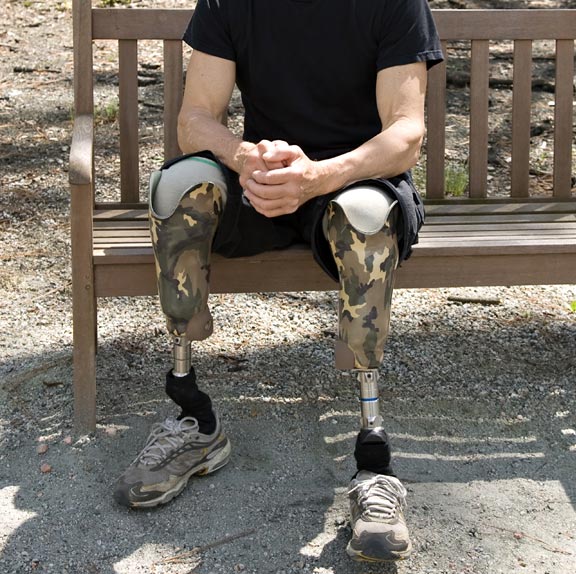 Leading Provider of Central Fabrication Services for Veterans
Grace Prosthetic Fabrication is a central fabrication leader with over three decades of experience in the industry. Throughout the years, we have worked with countless clients, fabricating devices to cater to their VA prosthetics and orthotics needs. No matter how intricate or straightforward your requirements may be, our technicians are more than capable of taking on the job.
Providing High-Quality Fabrication Services
As an ABC-accredited facility, we maintain high standards for central fabrication services for veterans. Our technicians know how to execute each step properly to create an appliance that fits your specific prosthetic or orthotic requirements.
If you are interested, here are the fabrication products that we can make:
Grace is a leading provider of prosthetic devices, including above knee, below knee, and upper extremity appliances. In addition to these standard options, we also offer more specialized devices for patients with athletic lifestyles. In addition, if you have special requests we should consider to help you with your activities, our technicians will address them in the design process to ensure maximum comfort.
Whatever your prosthetic needs, we use realistic spray skins made from our spray skin lab, which uses a PRS color match system. It ensures that we get the perfect match for your skin tone, so that your artificial limbs will look natural when worn.
Aside from prosthetics, orthotics is another area that we specialize in. Our ABC-certified technicians can fabricate any orthotic device from a simple modification, customizing it exactly for your needs and measurements. Some of the common appliances we make include hip-knee-foot-ankle orthoses (HKFAOs), wrist orthoses, foot orthoses, ankle-foot orthoses (AFOs), and many others.
We also offer our special Grace Gauntlets, custom-made by an elite artisan. Our designs are all created to support specific limb functions, and these include the Standard Grace Gauntlet, Articulating Grace Gauntlet, and, Grace Gauntlet with Toe Filler.
Using Top Industry Technologies to Find Your Fit
When it comes to our VA prosthetics and orthotics, we use advanced industry technologies for fabrication and fitting. One of the essential parts of creating these appliances is getting the fit and measurements correct. Thus, we utilize computer-aided design and computer-aided manufacturing (CAD-CAM) systems to build your prosthetic design.
With front-end systems like Tracer CAD and Shapemaker, we can take a mold hand-modified by our clients to create a custom template for your appliance. Then, we modify it as needed and use this to fabricate your device to match your exact requirements. Overall, with the help of our technologies, we guarantee that the resulting prosthesis or orthosis has the optimal fit and comfort for your patient.
At Grace Prosthetic Fabrication, we treat every order as a custom fabrication project. Each client has unique needs, requirements, and measurements, so we want to make sure to follow these when creating your device. Our main priority is patient care and this is only possible with personalized services.
Why Do Veterans Choose Grace Prosthetics?
Grace Prosthetic Fabrication has been dedicated to offering the highest quality VA prosthetics and orthotics since 1990. In addition to our commitment to providing 100% client satisfaction, here are other reasons why you should choose us as your partner:
To seal our guarantee to deliver client satisfaction, we offer a 90-day warranty upon completion of your orders. It gives you the chance to reach out to us in case of any defects or issues with the products. If there are any problems, we will address them immediately.
Get Personalized VA Prosthetics and Orthotics from Grace Today
Grace Prosthetic Fabrication is a pioneer in VA prosthetics and orthotics. With more than 150 years of combined fabrication experience, our team is ready to help you create personalized appliances that fit your needs – down to the very last detail. We combine our skilled craftsmen, advanced technologies, and durable components to make a product that will last for years to come.
Reach out to your local VA and request us as your fabricator.