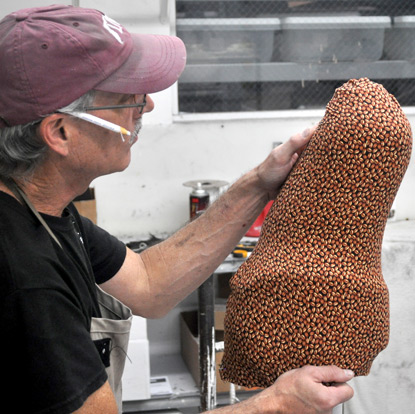 Leading Provider of Central Fabrication Services for Prosthetics and Orthotics
Grace Prosthetic Fabrication is a leading provider of central fabrication services with over 32 years of experience in the industry. As an ABC-accredited facility, we utilize the best practices and have certified technicians on our team to deliver the best results for all your fabrication needs.
Fabricating Quality Prosthetics and Orthotics
We fabricate a range of prosthetic and orthotic devices for clients with varying needs. Our prosthetic services include above knee, below knee, upper extremity, athletic, and spray skins. We can also create specialized prosthetics for clients with more specific requests and requirements.
Aside from prosthetics, orthotic devices are also within our expertise. These are designed to help anyone recovering from an injury or suffering from a disease affecting specific body functions. We can create orthotics for the upper and lower extremities, and Grace Gaunlets for certain limb functions.
Inventor of the Grace Plates
Beyond our central fabrication services, Grace Prosthetic Fabrication is also proud to be the inventor of the Grace Plate, a four-hole socket adapter used as a prosthetic component. Over the years, our Grace Plates have evolved into many modifications to suit different prosthetic applications. They mainly come with 225lb and 300lb weight limits, each having sub-variations.
While we first invented this plate to create durable prosthetic designs, it has since become a staple in the industry. As a result, many products worldwide have been made with our plates, allowing us to help even more clients indirectly.
Personalized Fabrication Services for Optimal Fit
At Grace Prosthetic Fabrication, we use a personalized approach to delivering our central fabrication services. Each client has individualized needs, so we take the time to listen to your requirements to customize your order.
At Grace Prosthetic Fabrication, we always put our clients first. We ultimately aim to become the go-to partner for central fabrication services, so we constantly look for ways to improve our products and services. By choosing us, we can promise you the following:
Send Us a Fabrication Request Today
If you need central fabrication services for your business, we are ready to help you with all your prosthetic and orthotic needs. We have been providing quality service for more than 30 years now, and have refined our processes thoroughly, from design to fabrication to shipment.
Contact us today at 1-800-940-5347 or submit your fabrication request through our website to get started on your order!