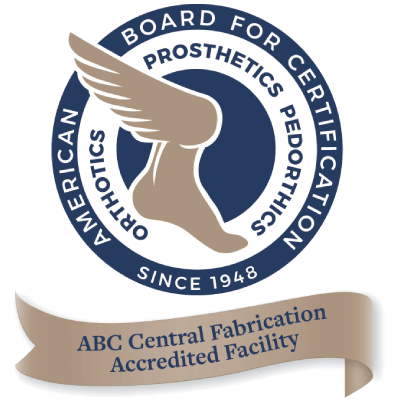 Since Grace Prosthetic Fabrication opened their doors in March of 1990 Ed and Tony's core principles have been to provide fast service at a fair price all while maintaining high standards of quality fabrication. These principles still hold true today!
When ABC unveiled their central fabrication facility accreditation it felt like a natural progression for Grace Prosthetic Fabrication and something both Ed and Tony knew they wanted to be a part of.
They spent the better part of a year double and triple checking the Company's policies and procedures as well as updating any they felt could be improved upon. They also made it a goal to not only meet the minimum requirements of having a certified technician on staff but to exceed them by making sure all our eligible technicians are ABC certified technicians. As more of our technicians meet the requirements for certification we continue to have them sit for the test and become certified technicians.
On December 17, 2015 Grace Prosthetic Fabrication proudly became the 7th fabrication facility in the country passing the inspection and review earning a perfect score.
Our warranty is 90 days from date of completion for any workmanship defects and material warranty on O&P Fabrication.