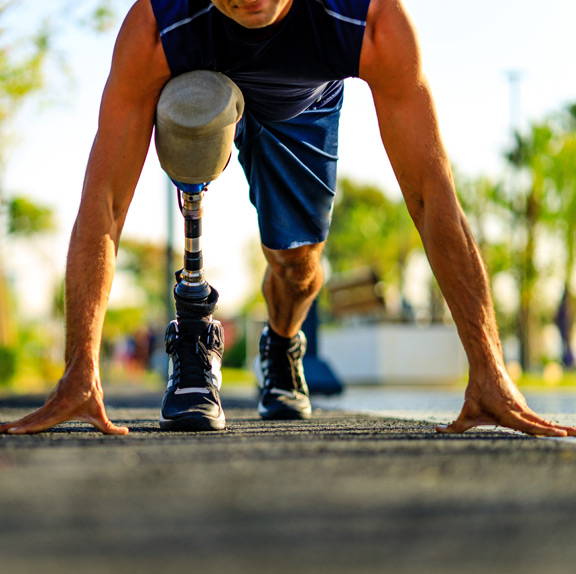 Leading Provider of Central Fabrication in West Palm Beach
When it comes to producing prosthetics and orthotics, Grace Prosthetic Fabrication is the best partner you will find in West Palm Beach. We offer quality central fabrication services and use the highest standards to ensure that we always deliver top customer satisfaction. We  guarantee a comfortable and durable output with our technicians and leading technologies.
Providing High-Quality Fabrication Services in West Palm Beach
As an ABC-accredited facility, we maintain high standards for central fabrication in West Palm Beach. Our team of certified technicians knows how to execute each step properly to create an appliance that fits your requirements to the dot.
If you are interested, here are the fabrication products that we can make:
We produce prosthetic devices for 
above knee
, 
below knee
, 
upper extremity
, and 
athletic applications
. Using our spray lab and color matching technologies, we create 
spray skins
 to match your skin tone accurately and make the device look realistic. We also make specialized prosthetics for more specific requirements that go beyond our templates.
Our technicians can turn any modification into an orthotic device for the upper or lower extremities. We can digitize and modify your mold using our technologies to create orthoses with the best fit and comfort. Whether you need one for your wrist, knee, ankle, or any other body part, our technicians can craft the perfect appliance.
Grace Prosthetic Fabrication is the proud creator of the Grace Plates, which we use for most of our central fabrication in West Palm Beach. These plates have become a standard in the fabrication industry, with many products having these components in their design.
Our products are customized to match your needs, requirements, and measurements. We have custom templates for our prosthetics and orthotics to keep the project completion date short. However, we can also make you a unique prosthetic design if needed.
Finding the right partner for your prosthetics and orthotics can make all the difference. We understand how time-consuming and complex central fabrication in West Palm Beach can be. However, keeping quality at the top of our priority list, we still manage to complete orders quickly.
As your go-to provider for central fabrication services, you can expect the following from us:
Contact Us Today for Prosthetics and Orthotics in West Palm Beach
Are you looking for top-quality central fabrication in West Palm Beach?
Grace Prosthetic Fabrication has you covered. With our full range of services spanning prosthetics and orthotics, we handle everything from the casting/scanning process to the final fit. To get started, contact us today at 1-800-940-5437 and we can schedule a consultation via Zoom call.