Expert Solutions for Optimal Mobility
Welcome to Grace Prosthetic Fabrication, your trusted partner in providing top-tier orthotics and prosthetics in Alabama. Our mission is to empower individuals with customized, comfortable, and cutting-edge prosthetic and orthotic devices, enhancing their quality of life and mobility. As a dedicated resource for doctors and specialists, we are committed to delivering exceptional care and tailored solutions for your patients' unique needs.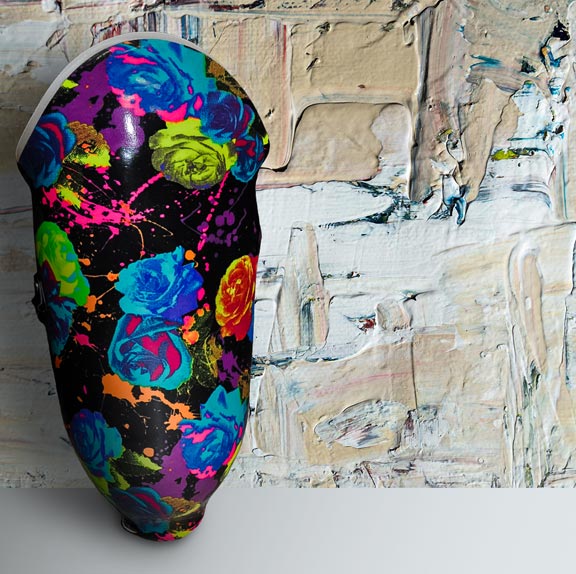 Our Comprehensive Services:
1. Prosthetic Sockets
At Grace Prosthetic Fabrication, we understand the critical role prosthetic sockets play in ensuring comfort, stability, and optimal function for amputees. Our experienced team employs state-of-the-art techniques and materials to craft prosthetic sockets that seamlessly integrate with the user's anatomy.
We prioritize a personalized approach, working closely with you to achieve the perfect fit and function for prosthetic limbs for:
Below Knee
Above Knee
Upper Limb
2. Orthotics: Enhancing Mobility and Support
Our orthotics services are designed to provide exceptional support and alignment for patients requiring braces, splints, or other orthopedic devices. We collaborate with you to create custom orthotic solutions that address your patients' specific orthopedic challenges, ensuring maximum comfort and improved mobility.
3. Prosthetic Customization: Expressing Creativity
We pride ourselves on our ability to create prosthetic devices that not only perform optimally but also reflect the individual's personality and style. Our custom laminating sleeves allow for a wide range of designs and patterns, allowing patients to express themselves while wearing their prosthetics. From bold colors to intricate patterns, our customization options enable a sense of identity and confidence.
4. Veteran Prosthetics and Orthotics
Grace Prosthetic Fabrication is honored to serve veterans who have given so much for our country. We offer specialized prosthetic and orthotic solutions tailored to the unique needs of veterans, ensuring they regain their independence and mobility. Our team is dedicated to delivering compassionate care to those who have served and supporting their journey to optimal well-being.
5. Pediatric Prosthetics
We understand the importance of providing specialized care for pediatric patients requiring orthotics and prosthetics. Our team possesses the expertise and sensitivity required to create solutions that accommodate the rapid growth and development of children. We work closely with you to ensure a seamless and comfortable fit, helping young patients embrace their mobility with confidence.
Why Choose Grace Prosthetic Fabrication?
Clinical Expertise: Our team of skilled professionals includes certified prosthetists and orthotists with years of experience in the field. We collaborate closely with doctors and specialists to ensure the best possible outcomes for patients.
Cutting-Edge Technology: We stay abreast of the latest advancements in prosthetic and orthotic technology, ensuring that your patients benefit from the most innovative solutions available.
Personalized Approach: Each patient is unique, and we take the time to understand their individual needs, preferences, and challenges. Our personalized approach ensures tailored solutions and improved patient satisfaction.
Seamless Collaboration: We value our partnership with doctors and specialists. We maintain open lines of communication to ensure that each patient receives the highest level of care and attention.
Empowering Lives: Our goal is to empower individuals with enhanced mobility and a renewed sense of independence. Through our services, patients can regain their confidence and lead fulfilling lives.
Contact Grace Prosthetic Fabrication for Orthotics and Prosthetics in Alabama
Elevate the quality of care for your patients by partnering with Grace Prosthetic Fabrication. Our dedicated team is committed to delivering orthotics and prosthetic solutions that make a tangible difference in the lives of individuals across Alabama.
Contact us today to schedule a consultation or to learn more about our specialized services.
Together, we can transform lives, one step at a time.