Understanding Above Knee Prosthetics
At Grace Prosthetic Fabrication, we pride ourselves on being a trusted provider of above knee prosthetics. With years of experience and a team of skilled professionals, we are committed to delivering high-quality prosthetic solutions that enhance the lives of your patients.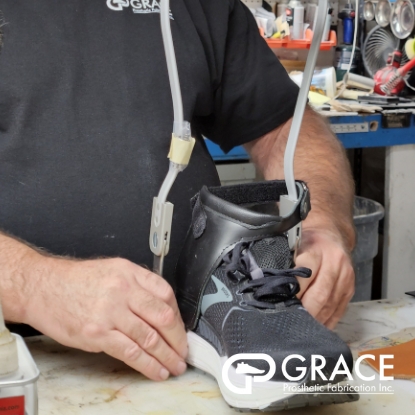 Our Approach to Above Knee Prosthetic Fabrication
Detailed Assessment: We begin the prosthetic process by conducting a thorough assessment of the individual's specific needs, medical history, and lifestyle. This detailed evaluation enables us to design and create a prosthetic socket that best suits their unique requirements.
Custom Design:Each above knee prosthesis created by Grace Prosthetic Fabrication is customized to the individual's residual limb and functional goals. Our team works to ensure that the prosthetic socket fits comfortably and provides optimal functionality, while allowing patients to express their unique personalities and artistic preferences.
Cutting-Edge Technology: We incorporate the latest advancements in prosthetic technology to ensure our above knee prosthetics offer superior performance and comfort. Our team stays up-to-date with emerging trends and innovations in the field, allowing us to provide our clients with the best possible solutions. We use an advanced carver to speed up the process of prosthetic fabrication.
At Grace Prosthetic Fabrication, we understand that every patient is unique and has specific needs. That's why we offer customized solutions for above knee prosthetics. Whether it's adjusting the alignment, adding specific components, or incorporating special colors or designs, our team works closely with the patient to create a prosthetic that fits their lifestyle and goals.
Our team prioritizes quality and durability in our above knee prosthetics. We use high-quality materials and craftsmanship to create prosthetics that are built to last. Our goal is to provide patients with a prosthetic that not only meets their functional needs but also stands up to their daily activities and demands.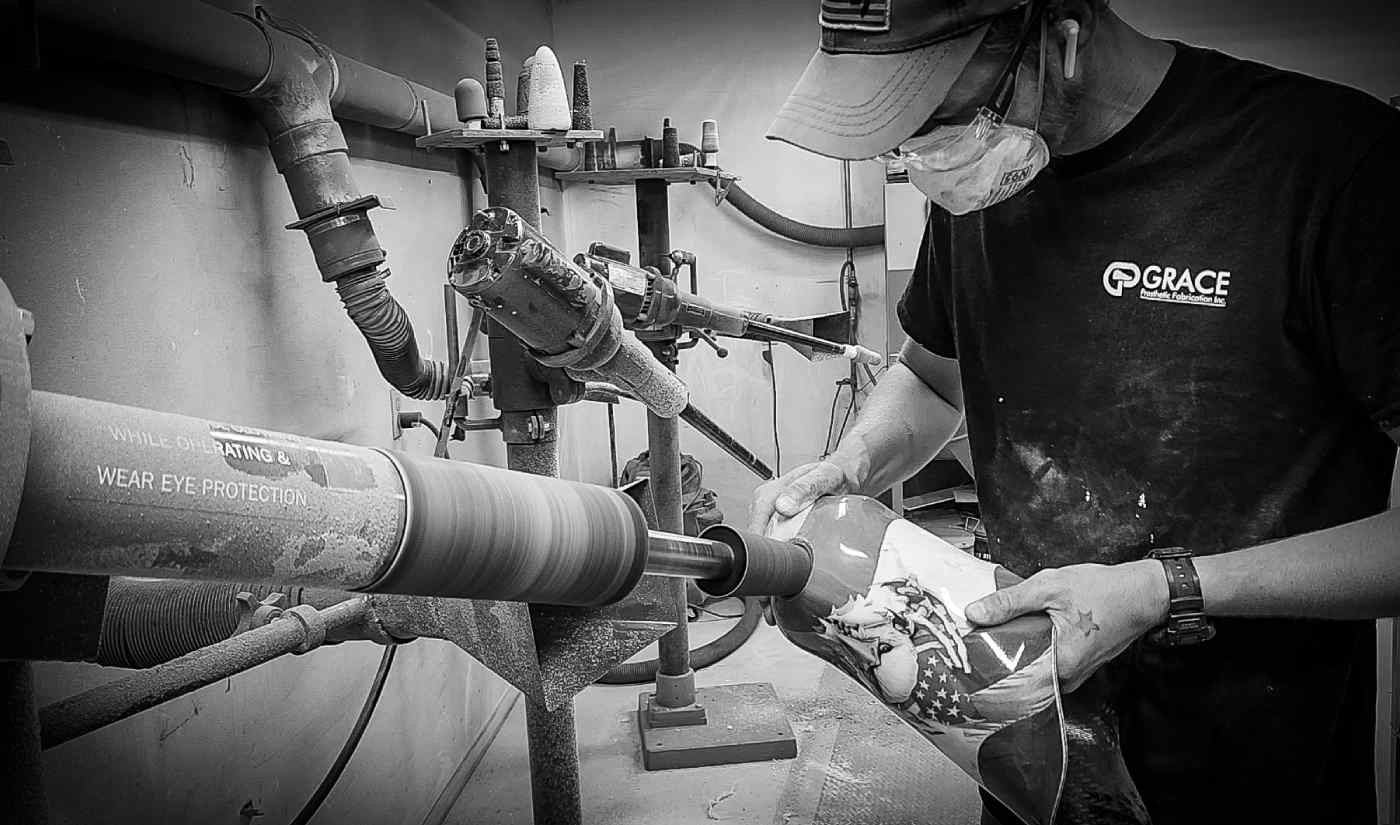 Advanced Technology and Materials
We utilize advanced technology and materials in the fabrication of our above knee prosthetics. This includes the use of lightweight and durable materials, such as carbon fiber, to create prosthetics that are both strong and lightweight. We also incorporate advanced components and systems, such as microprocessor-controlled knees, to enhance the functionality and performance of our prosthetics. By using advanced technology and materials, we are able to provide our patients with prosthetics that are not only functional but also comfortable and aesthetically pleasing.
Comfort and Fit
At Grace Prosthetic Fabrication, we understand the importance of comfort and fit when it comes to above knee prosthetics. Our team works closely with each patient to ensure that their prosthetic is comfortable and properly fitted to their unique needs.
Proper Care
To ensure the longevity and optimal performance of your above knee prosthetic, we provide guidance on proper care and maintenance. Our team will educate and provide details on the best practices for cleaning, storing, and maintaining prosthetics to extend their lifespan and ensure functionality.
Contact Grace Prosthetic Fabrication for Above Knee Prosthetics
If your patients need a customized above knee prosthetic, don't hesitate to reach out to our team at Grace Prosthetic Fabrication. We are here to answer any questions you may have and provide the highest level of care and support throughout the fabrication process.