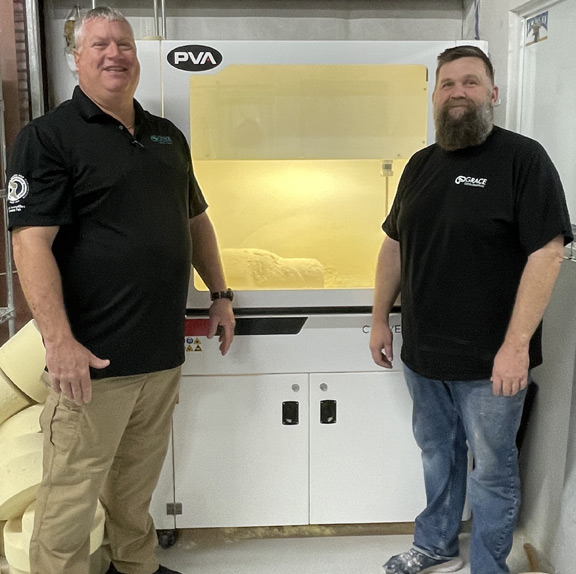 Expert Solutions for Better Mobility
Welcome to Grace Prosthetic Fabrication, your premier destination for top-notch orthotics and prosthetics services in Chicago. Our dedicated team specializes in crafting personalized solutions to enhance mobility, comfort, and quality of life for individuals of all ages. With a focus on delivering exceptional prosthetic sockets, orthotics, prosthetic customization, veteran prosthetics and orthotics, and pediatric prosthetics, we are your trusted partner in ensuring optimal patient care and satisfaction.
Prosthetic Socket Fabrication in Chicago
At Grace Prosthetic Fabrication, we understand the critical role that prosthetic sockets play in ensuring a comfortable and functional fit.
Our experienced technicians utilize cutting-edge technology and advanced techniques to create prosthetic sockets tailored to each patient's unique anatomy.
Whether it's a below-knee, above-knee, or upper-limb prosthetic socket, our team meticulously designs and fabricates sockets that promote stability, support, and ease of movement. With a commitment to innovation and patient-centric care, we take pride in transforming lives one socket at a time.
Orthotics: Customized Support for Optimal Mobility
Our orthotics services are designed to empower patients with the support they need to lead active lives. From ankle-foot orthoses to knee braces and beyond, our skilled practitioners work closely with doctors and specialists to develop orthotic solutions that address specific needs and challenges.
With a deep understanding of biomechanics and human movement, we create orthotic devices that enhance comfort, stability, and overall function. Our goal is to enable patients to regain independence and enjoy life to the fullest.
Prosthetic Customization: Elevating Personalization with Custom Laminating Sleeves
Recognizing that individuality matters, our prosthetic customization services go beyond the ordinary. We offer custom laminating sleeves that allow patients to express their style while maintaining functionality. These sleeves are expertly crafted to provide an extra layer of protection and aesthetic appeal, ensuring that the prosthetic device seamlessly integrates into the wearer's lifestyle. With a wide range of design options, patients can showcase their personalities and uniqueness through their prosthetics.
Veteran Prosthetics and Orthotics: Honoring Those Who Served
As a tribute to our veterans, we are honored to provide specialized prosthetics and orthotics services tailored to their unique needs. Our team is well-versed in collaborating with VA healthcare providers and specialists to deliver comprehensive care that supports veterans' mobility and well-being. We take pride in our ability to create prosthetic and orthotic solutions that pay homage to the sacrifices made by our brave servicemen and women.
Pediatric Prosthetics: Nurturing Growth and Development
Children deserve every opportunity to explore, learn, and play without limitations. Our pediatric prosthetics services are designed to accommodate the unique growth patterns and developmental needs of young patients. Working closely with pediatricians and specialists, we create prosthetic devices that promote proper alignment, comfort, and functionality. Our compassionate approach ensures that children can embrace life's adventures with confidence and enthusiasm.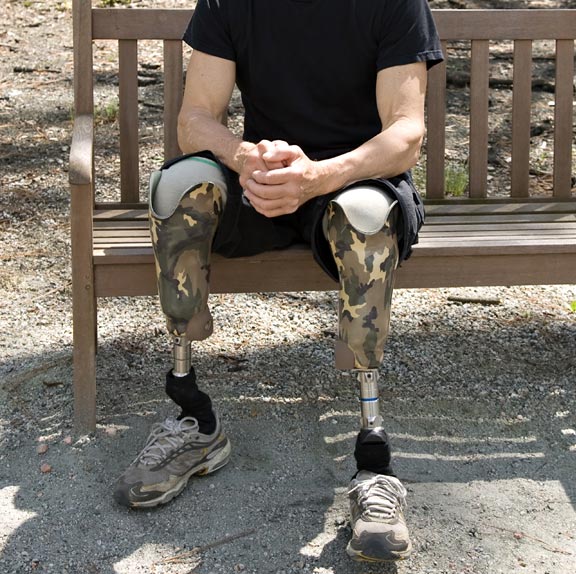 Contact Grace Prosthetic Fabrication for Orthotics and Prosthetics in Chicago
At Grace Prosthetic Fabrication, we are committed to delivering exceptional orthotics and prosthetics in Chicago that prioritize patient well-being and satisfaction. Our collaborative approach with doctors and specialists ensures that each patient receives personalized care and solutions that align with their medical and lifestyle needs.
Contact us today to discover how our expertise can make a profound difference in the lives of your patients.