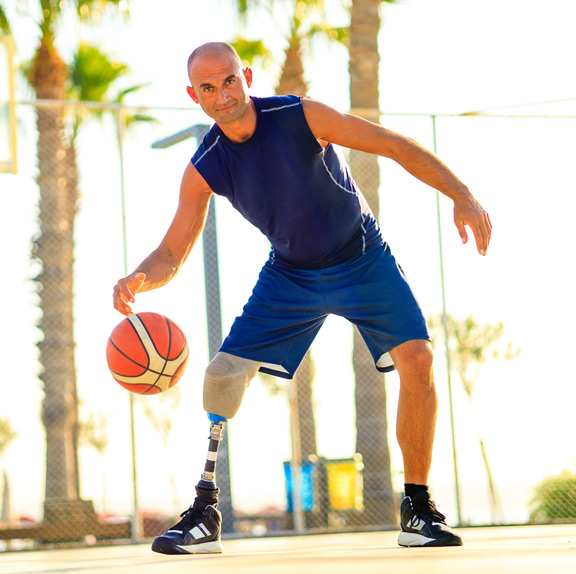 Leading Provider of Central Fabrication in Tampa
Grace Prosthetic Fabrication is the go-to partner for central fabrication in Tampa. We offer a full range of prosthetic and orthotic devices and cover the entire process, from getting your measurements to digitizing the design, creating the model, and setting up the device. Here are just a few ways that we can help you.
Delivering Quality Fabrication Services to Tampa Clients
We use advanced, state-of-the-art technology to deliver high-quality prosthetics, orthotics, and fabrication plates for clients in Tampa, Florida.
Our central fabrication services include the following:
Our prosthetics include above knee, below knee, upper extremity, athletic, and spray skins. We can also do specialized prosthetics for more specific cases and requirements. Regardless of what type you need, we will personalize the appliance to match your needs and measurements.
In addition to prosthetics, we also offer orthotic devices to assist clients who need support for specific body parts. These include upper extremity like wrist-hand orthoses or shoulder stabilizers, and lower extremity like knee and ankle bracing. Aside from this, we also offer handcrafted Grace Gauntlets in various options to aid in specific limb functions.
One of the most recognized aspects of Grace Prosthetic Fabrication is the Grace Plate, a four-hole socket adapter we invented for prosthetics. Since then, our Grace Plates have been used in different applications for many prosthetic devices worldwide.
Regardless of what product or device you need, we guarantee the highest standards in all our processes. Our team performs each step meticulously to ensure that we get the details right and cover all the bases.
What to Expect from our Central Fabrication in Tampa
At Grace Prosthetic Fabrication, we use advanced and leading industry technologies to deliver top services for central fabrication in Tampa. Given our status as an ABC-accredited facility, you can trust that our team consists of certified technicians and that we use the highest quality standards for all of our products.
With over 30 years of experience in the industry, we have refined our processes to maximize efficiency and quality. By choosing us for all your prosthetics and orthotics, you can expect us to deliver the following:
Contact Us Today for Prosthetics and Orthotics in Tampa
As a leading provider of central fabrication in Tampa, Grace Prosthetic Fabrication uses the highest standards to deliver quality products to its clients. Whether you are looking for prosthetic devices, orthotic devices, or our well-renowned Grace Plates, we can assist you from start to finish. Our certified technicians are guaranteed to follow your requirements to a T.
Contact us today at 1-800-940-5347 to schedule a consultation with our team via Zoom call. We can talk about the specifics to ensure that we give you exactly what you need.